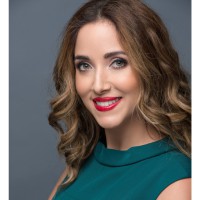 All3Media Appoints VP for Latin America; Disney+ expands to new markets
All3Media Taps NBCU Vet Yari Torres for Vice President, Latin America
Independent distributor All3Media International has named veteran business manager Yari Torres as vice president, Latin America, replacing Janel Downing, who has relocated to the Atlanta area.
Torres (pictured) will be based in Miami and will report to Sally Habbershaw, EVP Americas for All3Media. She will be responsible for managing sales of All3Media International's multi-genre catalog of factual and dramatic programming and finished formats throughout the Latin America region.
Joining All3Media from NBC Universal, Torres brings nearly 10 years of industry experience to the role. As Director, Business Liaison, she led NBCU's international content distribution sales in Latin America. Previously, she was responsible for content and format sales in Asia and French-speaking territories for Telemundo Internacional, and also held positions at JP Morgan and HSBC Bank.
"Nurturing strong customer relationships is key to successful content distribution, so Yari's wealth of expertise in this area will ensure that our current and future customers in the region are in safe hands," said Habbershaw in a statement.
Disney+ will launch in new countries and territories this summer
Walt Disney Co. will launch its Disney+ streaming service in 42 additional countries and 11 new territories this summer, beginning with a May 18 launch in South Africa and followed by other countries in June.
On June 8, Disney+ will launch in Algeria, Bahrain, Egypt, Iraq, Jordan, Kuwait, Lebanon, Libya, Morocco, Oman, Palestinian Territories, Qatar, Saudi Arabia, Tunisia, United Arab Emirates and Yemen. On June 14, the service will extend to Albania, Andorra, Bosnia and Herzegovina, Bulgaria, Croatia, Czech Republic, Estonia, Greece, Hungary, Kosovo, Latvia, Liechtenstein, Lithuania, Malta, Montenegro, North Macedonia, Poland , Romania, San Marino, Serbia, Slovakia, Slovenia, Turkey and Vatican City. And on June 16, Disney+ will launch in Israel.
On June 14, the service will be launched in 11 new territories: Faroe Islands, French Polynesia, French Southern Territories, Saint-Pierre et Miquelon, Overseas Collective, Aland Islands, Sint Maarten, Svalbard & Jan Mayen, Ocean British Indian Territory, Gibraltar, Pit Caim Islands and Saint Helena.
Something Special, partner of The Gurin Company on Family singers format
Something Special, the Seoul-based international format agency founded by President and CEO Jin Woo Hwang and Executive Vice President and Chief Content Officer InSoon Kim, has announced a co-development partnership with Phil Gurin's The Gurin Company. .
The deal will see the two companies co-develop the unscripted global competition format Family singers. The project should be presented on the international market during MIPTV, which takes place from April 4 to 6 in Cannes.
Family singers is a one-hour gated entertainment format in which four families of four compete in singing challenges until only two families remain to participate in a singing in the final round. Each family has the opportunity to bank money in each round, with the final winner (chosen by the studio audience) taking home the cash prize.
"With families quarantining together during the pandemic, we wanted to shine a light on the importance of teamwork by bringing talented parents on stage to share their heartwarming stories and work together to earn money," Jin said. Something Special's Woo Hwang in a statement. . "Phil is the best veteran in the industry and there is no better partner for this project. We look forward to bringing Family singers to buyers of the MIPTV format at Cannes.
Phil Gurin, President and CEO of The Gurin Company, added: "The opportunity to collaborate with my old friend Jin and his talented team has allowed us to create what we believe is currently lacking in the market – a great splashy and self-contained vocals. game show where everyday families compete. We are excited to launch at MIPTV before expanding to the rest of the world.
Espresso Media signs deal with Sky UK for two documentary projects
UK distributor Espresso Media International has licensed two documentary titles to Sky UK ahead of MIPTV.
The true crime series Monster in the shadows (3 x 52 min.) will go to Sky UK in April. The series, which debuted on NBCUniversal's Peacock service in the US, investigates the disappearance of Alabama teenager Brittney Wood, who left her home in May 2012 and was never seen again.
Meanwhile, the star-studded theater documentary On broadway (1 x 82 min.) will go to Sky Arts. Directed by Oscar nominee Oren Jacoby and featuring an all-star cast including Helen Mirren, Hugh Jackman and Ian McKellen, the film tells the inside story of when Broadway last came back from the brink.
"We are delighted to have entered into this agreement with Sky. On broadway brings the neon lights and a compelling love story, plus a star-studded cast that will dazzle on Sky Arts; while the jaw Monster in the shadows from British producer Revolutionary Leader is a sensitively told, yet incredible documentary, and finds a natural home on Sky Crime," said Jessica Reilly, Head of Sales and Acquisitions for Espresso Media in a press release. "We are proud of our long-standing relationship with Sky, and they are the perfect venue in the UK for these remarkable documentaries."