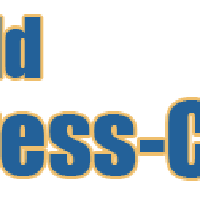 Wednesday Morning Musicales will host the Hamilton-Gibson Youth Choir | Community
The Wednesday Morning Musicales host the Hamilton-Gibson's Youth Choir again on March 9 at 10:15 a.m. at the Gmeiner Center, 134 Main St., Wellsboro. The group last performed for WMM in April 2019.
The HG Youth Choir is made up of singers from across Tioga County in grades 9-12. This concert will also feature some HG alumni, manager Thomas Putnam and accompanist Gary Citro. The program will be chosen from the following pieces: "We Are Not Alone" by Pepper Choplin; "Lift Every Voice and Sing," lyrics by James Weldon Johnson and music by his brother, J. Rosamond Johnson; "Because All Men Are Brothers", lyrics by Tom Glazer, music by Hassler-Bach, arrangement by Joe Fortune; "Old Joe Clark", a traditional folk song; "Seasons of Love" by Rent, by Jonathan Larson; "Sing Me to Heaven," lyrics by Jane Griner and music by Daniel E. Gawthrop; "My Soul's Been Anchored," a traditional spiritual arrangement by Moses Hogan; "I Dream a World", lyrics by Langston Hughes and music by Connor Koppin; "A Scottish Blessing", music by Michael Galloway
HG Youth Choirs perform for local civic and religious groups and join other choirs for joint concerts. The youth choirs, established in 1996, have toured successfully in Washington DC, New York, Toronto, Philadelphia, Pittsburgh, Cleveland, and all counties in Pennsylvania, often joining with other community and school choirs. The choirs have also toured Prague in the Czech Republic and Brazil.
Wednesday Morning Musicales meets on the second Wednesday of each month, from September to May. The organization was formed in 1934 to promote interest in music among its members and in the community.
Each meeting showcases local talent in a friendly setting. All events are free and open to the public. Masks are mandatory in the Gmeiner.