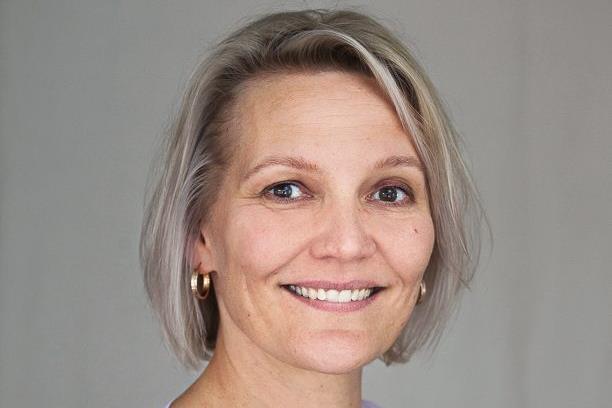 Why the Black Nights Discovery Campus is the cornerstone of the industrial orientation of the Tallinn Festival | Characteristics
The industrial platform of the Tallinn Black Nights Film Festival celebrates its 20e edition looking towards the future of cinema.
The seven-day Industry @ Tallinn and Baltic event, which runs November 19-26, launches Black Nights Discovery Campus, a program that helps emerging film professionals in the region take the next step in their international careers.
The 20e anniversary "seemed like a good time to start something new, to join our previous training efforts and really move forward," said Marge Liiske, Managing Director of Industry @ Tallinn and Baltic Event. "We are fortunate to already have an existing audience for our current talent programs. "
These include Black Nights Stars, the talent showcase for actors in the Baltic Sea region, organized in partnership with the International Casting Directors Network. Eight emerging talents will receive an international star, selected by casting directors, including Timka Grin from Bosnia and Herzegovina, who chose the winner of the Camera d'Or at Cannes. Murina and worked on the James Bond blockbuster Fall from the sky.
For production designers, the Black Room will offer a four-day masterclass on designing impactful cinematic worlds. This year's mentors include two decorators from the Nordic region: Sabine Hviid, who worked on Thomas Vinterberg's Oscar-winning film Another round; and Christian Olander, whose credits include Tom from Finland and Black '47.
In addition, the 10th edition of the Music Meets Film, focused on composers, this year will include an award for young composers, while the Future to Film strand has been relaunched with two strands: the Script Pool competition, featuring five film projects. ; and Discovery Showcase, featuring six directors nominated for the 2021 European Discovery Fipresci Award at the European Film Awards.
Future to Film will also feature a talk by famous Icelandic director Baltasar Kormakur, focusing on the difficult transition from first to second feature film.
Events will take place in person and virtually, in line with the hybrid approach of the broader industrial platform, which is expected to accommodate 650 guests.
Work in progress
In addition to the new Discovery Campus, the Black Nights industrial platform hosts three Works In Progress strands, including international projects, the Baltic Event for Baltic and Finnish titles, and Just Film, for works focused on children and young people. ; and International. International working projects in progress include the UK-Czech Republic co-production Light of Bethlehem, directed and produced by Czech filmmaker Jan Sverak.
The industry team expects a greater in-person presence in Tallinn than they anticipated. "We expected this to be another mostly virtual event, especially in light of the crown uncertainty in Europe," Liiske said. "So it was a very positive surprise for us that we reached our full capacity for the guests on site. "
However, the industry leader recognizes the value of virtual. "Last year was a banner year for the number of participants with our virtual edition, and we are now firmly committed to remaining a hybrid event, keeping this new audience of global professionals engaged in our summit," said Liiske.
International cooperation is key to Tallinn's industrial approach and this year focuses on the UK. The centerpiece will be a case study presentation featuring three UK-Estonia co-productions: Chino Moya's Lower gods, Tanel Toom Sentinel and that of Ben Parker Interment. It is organized with the British Film Institute, which sends a delegation of producers, industry professionals and BFI representatives to Tallinn.
Two UK projects have also been selected for the Baltic Event Co-Production Market, which comprises a total of 16 projects and runs from November 24 to 25. From the UK are Jonathan Birch Equinox and Sarah Laita's MS Estonia.
"The UK has an incredibly strong and diverse film industry," Liiske adds. "It is an obvious choice for Estonian and regional filmmakers to look for collaborations, so [the focus] feels like a real hit to us.
Industry @ Tallinn will also feature the two-day TV Beats Forum, focused on drama series, which includes case studies and screenings of around 20 new series.
The industry platform will once again host the European Film Forum, which will discuss perspectives from the screen, content and tech industries, with panels taking place over half a day on November 22.
Other sessions will examine the jumps in virtual reality; a case study on green production; and masterclasses in leadership, storytelling, financing, sales and distribution.