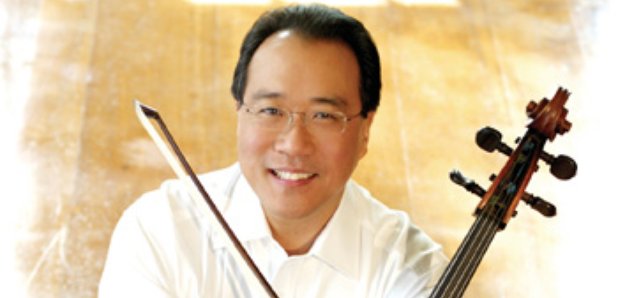 Yo-Yo Ma wins first prize for Czech music
2 September 2015, 15:27 | Updated: September 2, 2015, 3:43 PM
Yo-Yo Ma – Cello Concerto III by Dvořák. Mvt. (1)
08:57
Cellist honored for his promotion of Dvořák's works.
Acclaimed cellist Yo-Yo Ma has been named recipient of a prestigious award, presented by the Academy of Classical Music, the organizer of the Czech Republic-based Dvořák Prague International Music Festival.
Announcing Ma as the recipient of the 2015 Antonín Dvořák Prize, the Academy described him as "a tireless advocate of the arts and, no less important, a promoter of Dvořák's work".
The award recognizes personalities who have contributed to the promotion of Czech classical music in the Czech Republic and abroad.
The cellist will receive a glass cello, made by the Moser Company, during a ceremony at the Czech Ministry of Culture to be held on Monday, September 8.
Previous winners of the Antonín Dvořák Prize are conductors Jiří Bělohlávek (2014) and Josef Suk (2009).
Classic FM album of the day, Thursday, September 3, 2015
On Thursday 3 September Classic FM will give the exclusive UK premiere of the new album Songs from the Arc of Life by Yo-Yo Ma and pianist Kathryn Stott. Described as a "musical journey shared by Yo-Yo Ma and Kathryn Stott, and a window into our universal adventure through life and time", it celebrates the couple's 30 years of friendship, concerts and recordings. A different track from the album will be played in each program throughout the day on Classic FM.